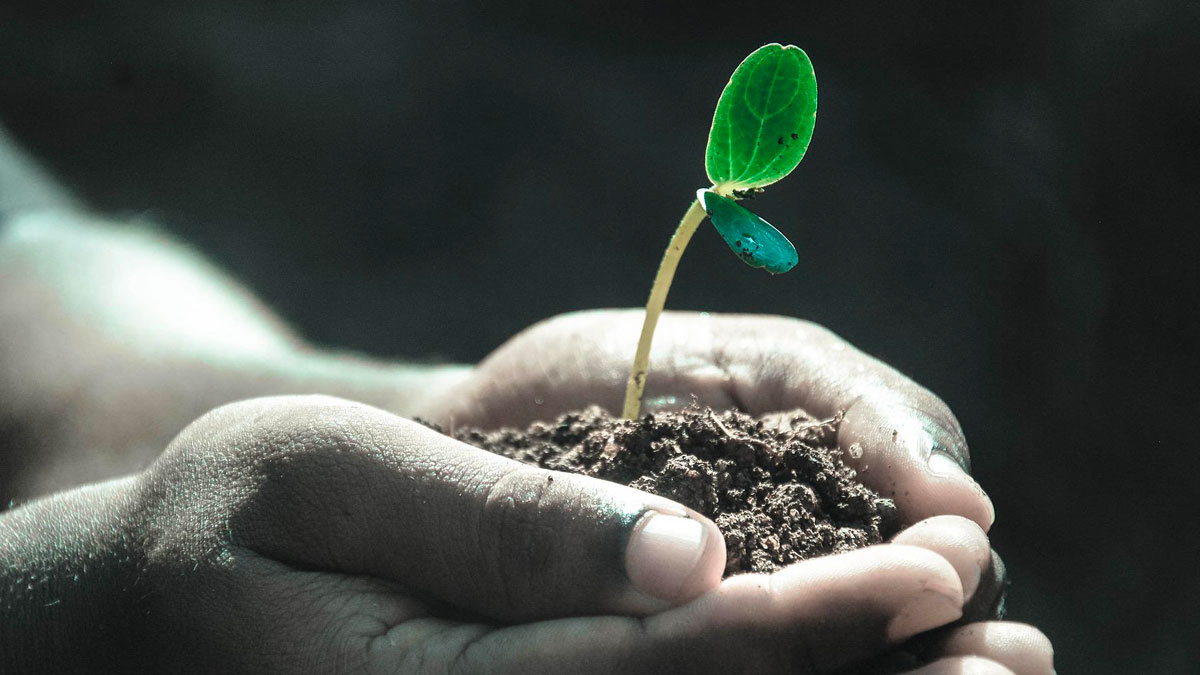 Organic growers tend to be well educated in the art of growing crops. They have to be. They have very few options when it comes to treatments for the plants. No chemicals are allowed and that means that many organic growers are well versed in Biologicals. The correct use of Biologicals can be the difference between a good crop with profits and a poor crop with losses.
Now, the secret that more and more organic growers are discovering is that the fungus Beauveria bassiana is most likely the best symbiotic fungus they can use. Well over 100,000 acres of organic crops are treated with Beauveria each year and that acreage is doubling each year as the secret gets out.
Higher yields
Better quality
More profits
Setting Up the Company
At the start of 2021, when LPC Naturals was formed, Nick Bianco, Chris Lent, and I knew the secret of how effective Beauveria bassiana is. We also knew that there were no similar products designed for home and garden growers. We were determined to take Beauveria indoors and let everyone in on the secret of how to grow better. We decided that a whole new range of products was required for home and garden growing. So, we sat down and designed the products from the ground up and also decided on a brand name. We decided on the name Prime Superior. We liked the name because "Superior" shows that these are the best products on the market and "Prime" shows that the symbiosis primes the plant to grow better for its entire life.
Chris designed some beautiful labels. Nick worked out the prices and sizes. I registered the products for retail sales in nineteen states. So, we had the products and now came the hard bit – getting people to be aware of the "secret."
Starting in Western New York
To start with, we decided to concentrate on our local area of Western New York. In 2021, our first target customers were the people who grow cannabis (hemp, medical marijuana, and now recreational) indoors and we started to talk to hydroponics stores. We gave out samples to local growers and soon started to hear stories about better grows, bigger yields, and faster germination. The secret was starting to get out. Within about a year, our products were on the shelves in Indoor Gardens, Greenzone, #Hydro Inc, and Buffalo Roots. We would like to thank these stores for seeing the potential in Prime Superior products and having faith in a small start-up company out of Williamsville, New York. This promises to be the start of a revolution in growing.
From the very start, it was clear to us that Prime Superior products were suitable for pretty much all plants – Beauveria bassiana is a generalist. This means that the products are ideal for all home and garden plants. Consequently, we can improve house plants, turf grass, garden plants, and a lot more. I bored my colleagues by constantly reminding them that we could be active in multiple billion-dollar industries. But it was going to take time and a lot of work to establish Prime Superior in these areas.
The Home and Garden Space
As spring arrived in Western New York in 2022, we decided to make the first steps into the home and garden space. We were essentially starting from square one because no one in this space was carrying the products. Over the next few weeks, we got the products into the hands of many local growers to test.
However, two local businesses were so excited by the products and the science behind them that they immediately put Prime Superior on the shelves: Northtown Garden Center and Wayside Landscaping and Nursery.
The first garden center to feature Prime Superior products was Northtown Garden Center (https://northtowngardencenter.com/ and https://www.facebook.com/NorthtownGardenCenter/ ) located at 2121 Sheridan Dr, Tonawanda, NY 14223. Northtown is a lovely place. I enjoyed spending a day there at the invitation of Lynn, who was very interested in the products and their potential. As the Prime Superior secret becomes better known, I will look back on Northtown as being an important step in our journey. I would like to thank Lynn on behalf of the Prime Superior team. If you find yourself anywhere near the store, please visit them!
The second nursery is Wayside Landscaping and Nursery (https://www.facebook.com/WaysideNurseryInc/ and http://waysidenurseryinc.com/ ), located at 8962 Porter Rd, Niagara Falls, NY 14304. My colleague, Mike Sexton, had already spoken to Julie Rotella, one of the two sisters and a brother who own the company. Mike and I were able to visit Wayside several times, including a complete day that we spent there talking to the local growers about home and garden uses of Prime Superior products. If you are in the Niagara Falls area, you should drop into Wayside. They are friendly, helpful, and very knowledgeable.
Moving Forward
So, starting in Western New York, the secret of growing better plants with Beauveria bassiana is starting to get out. House plants, garden plants, lawns, cannabis, whatever you are growing, this is the safe and effective future. Depending on your individual growing needs, please visit Wayside Landscaping and Nursery, Northtown Garden Center, Indoor Gardens, Greenzone, #Hydro Inc, and Buffalo Roots. Both you and your plants will be glad you did!